MATTHEW DICICCO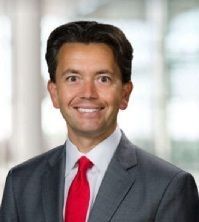 Matthew D. DiCicco has been an AVHC Trustee since 2022.  In 2023 he volunteered for AVHC Secretary.
Matthew D. DiCicco is a Senior Vice President and General Counsel at Eubel Brady & Suttman Investment & Wealth Management.  Matt joined EBS after practicing law in the private sector for over fifteen years. He applies his legal experience to serve high net worth individuals and business owner clients as a member of the Wealth Management Group. Whether a client has a family member going through divorce, a probate question, or an issue burdening their business, Matt is a legal resource to provide direction. Utilizing a proactive approach, he helps clients prepare for the positive and negative life issues that may impact their portfolio. Matt is also responsible for managing legal risk within EBS's private investments.
Matt is an experienced real estate investor with properties in Ohio and Florida. He has a passion for youth related charities and continues to support the work of Big Brothers Big Sisters, South Community Behavioral Health, and Dayton Children's. Matt also performs volunteer legal work through the Volunteer Lawyers Project. He enjoys spending time with family, running, boating, the beach, and most activities outdoors.