MARGARET IRENE KRUCKEMEYER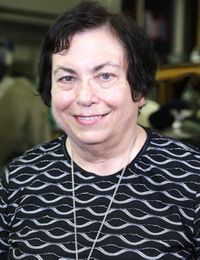 Margaret Kruckemeyer RN, MSN, MA Health Education, FNP-C is viewed as a can-do-attitude, change agent who utilizes her SERVANT style leadership approach to bring out the best people can be to help make a difference in the place where they live, work and volunteer. Using Benner's model, Novice to Expert approach during her fifty-one years of professional nursing practice has helped Kruckemeyer serve in a pioneering role in advanced practice nursing as a family nurse practitioner serving primarily in DOD/VA health providing and leadership service since 1973. Her diversified scope of practice has been an asset to her volunteer work within many community settings to include serving as Ohio's American Cancer Society's (ACS) Nurse of Hope (1988) and rising to be their first woman chairperson Ohio's Division of ACS Board of Trustees (2000). Her moto always remains "action speaks louder than words" when advocating for issues and needs of her veterans and their family systems.
As national president of the Nurse Organization of Veterans Affairs 1998-2000, she was called upon to communicate with members and to testify to members of Congress on current health and welfare needs of a diverse veteran/family population. For her ongoing efforts, Kruckemeyer LTC (retired) USAR/ANC was inducted into Ohio's Veterans Hall of Fame in 2008 and she has remained active as president emeritus of American Veterans Heritage Center.
Honoring and cherishing those who care for others will always remain the guiding values Ms. Kruckemeyer uses to see that others encompass the premise that remembering and honoring one's heritage can have a healing and grounding effect to pay it forward to our country's future generation of caring Americans.