KIMBERLY FRISCO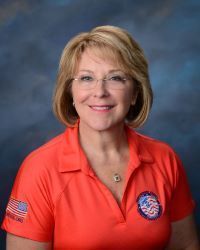 Kim Frisco currently serves as the Executive Director of Montgomery County Veterans Service Commission since March 9, 2020. In this position, Ms. Frisco advocates for Veterans and their families to assist in filing for Department of Veterans Affairs benefits, and provide direct and indirect financial assistance with unexpected hardship resulting from illness, injury, or loss of employment.  
Prior to her healthcare experience at the Dayton VA Medical Center as the Chief of Community and Public Relations supervising multiple departments including Veterans Experience, Public Affairs, and Voluntary Services.  Kim served on active duty in the United States Air Force for 20 years.  During her time in the Air Force, Ms. Frisco gained valuable healthcare management experience.  Her positions included Director of Officer Recruiting, Director for Health Professions Scholarship and Financial Assistance Program, Senior Administrator of Marketing and Beneficiary Education, and several other positions.
Ms. Frisco earned her undergraduate degree from West Virginia University and her Master's Degree in Health Care Administration from Central Michigan University.  Ms. Frisco is a graduate of the Dayton Chamber of Commerce's Leadership Dayton.  
Currently, Kim is a lifetime member of member of the Disabled American Veterans and a member of the American Legion.  She serves on the Board of Directors for the Humane Society of Greater Dayton and is an active volunteer with the Humane Society Fundraising Events.  Board member to the Fisher Nightingale Houses at Wright-Patterson Air Force Base and the Dayton VA Medical Center.  She is currently at Board Trustee, to the American Veterans Heritage Center.  She currently serves as a foster mom for 2 rescue dog organizations and promotes the rescue, foster, and placement of homeless companion animals into permanent, loving homes. 
  
Kim and her husband, Dennis Shake, have 3 rescue dogs and reside in Beavercreek, Ohio
Kim accepted the role of AVHC Executive Vice-President beginning January 2022.