DAN KUGEL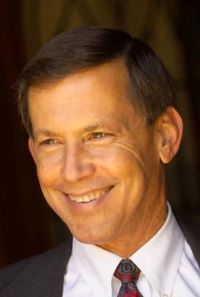 Dan Kugel is owner and General Manager of Dan Kugel and Associates, LLC, which provides focused acquisition and R&D consulting to businesses wishing to work with organizations at Wright-Patterson AFB. 
He retired from the Air Force in 2005 having served 35 years. He served as a GS-15 for 21 years as a program director/deputy on numerous weapon system programs and as an acquisition staff officer at Aeronautical Systems Center, Air Force Research Laboratory and Air Force Materiel Command. He served as Assistant Program Director on the B-2, Deputy Program Director for the Directorate of Low Observables and Advanced Cruise Missile System Program Office (SPO), Chief of the Mobility Aircraft Division of the Aircraft SPO, and Director, Non-Developmental Aircraft SPO. He was Deputy
Director of both the Program Management Directorate and the Systems Management Directorate managing 1600 acquisition personnel. He also built the Program Objective Memorandum (POM) for the Product Centers when at HQ AFMC and the AFRL POM when at AFRL. 
Dan has a BS in Electrical Engineering from Columbia University and a MS in Biomedical Engineering from The Ohio State University. In addition, he has attended Executive Development programs at Harvard, Duke and the Federal Executive Institute.
He currently volunteers as a Trustee for the American Veterans Heritage Center (AVHC) at the historic Dayton Veteran Administration Medical Center (DVAMC).