CINDY LAPOINTE DAFLER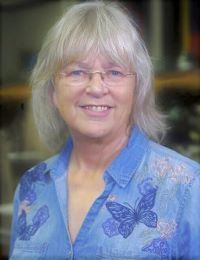 Cindy LaPointe Dafler, is the widow of Medal of Honor recipient SP 4 Joseph Guy LaPointe, Jr.  
Born in Alliance, Ohio, raised in Dayton, and graduated from Belmont High School she worked for Electronic Data Systems (EDS) for 20 years, retiring as a Business Services Analyst.  
Cindy joined the AVHC volunteer family in September of 2004 with AVHC's first event, "Reliving Veterans' History."  The event has now grown into the annual Patriot Freedom Festival.  She was the AVHC Events Chair for eight years, from 2010 to 2018.  Cindy continues to be the editor for the Event Program.  
Cindy is a volunteer with VA Voluntary Services, the AVHC Representative with VAVS, and AVHC's Little Green Light Database Admin.  She is still on the Events committee, and the Outreach Committee.