BRIAN INDERRIEDEN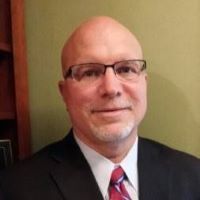 Brian Inderrieden was employed with the City of Dayton for over 32 years and retired in 2018.  Brian has a history of service, leadership, and working with community partners. He held several positions while with the City of Dayton including: Acting Director of Planning and Community Development, Planning Manager, and Historic Preservation Officer.
Brian graduated from Ball State University with a degree in Urban and Regional Planning. Prior to employment with the City of Dayton, Brian worked for the City of Indianapolis and for the City of Muncie. Brian also taught at Sinclair Community College in the Architectural Technology Division.
"Preserving the history of the Dayton Soldiers Home campus and honoring our veterans are important elements linking our past and future."