JUDD PLATTENBURG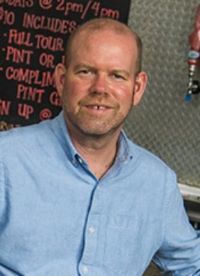 Judd Plattenburg, President and owner of Oregon Printing which he purchased in 2000, has seen a lot of change in this industry. He attended Wright State and was also awarded an honorary degree from School of Advertising Art (now The Modern College of Design) for his input, involvement, and student guidance. 
Judd sits on many boards, mainly in the print and design field. He is an avid photographer, paddler and sometimes writer and enjoys craft beer and cooking in his spare time.
Judd joined the AVHC Board of Trustees in December of 2016 and is the Outreach Committee Chairman – furthering the advancement of American Veterans Heritage Center's mission.