DAN KIRKPATRICK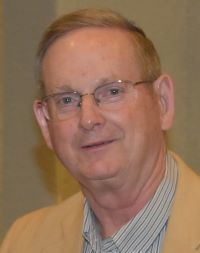 Dan Kirkpatrick is a registered nurse with over forty-five years of experience working in mental health, disaster preparedness and nursing and healthcare leadership positions. Twenty-eight of those years were spent in the United States Air Force in a variety of mental health and leadership positions to include staff nurse positions, nurse manager positions, chief nurse positions at four different Air Force Hospitals, three medical operations squadron commander positions and a hospital commander position at a deployed location in a combat zone. Dan retired in 2007 from the Air Force in the rank of Colonel.  
Following his military service, he taught full-time at Wright State University for the College of Nursing and Health teaching mental health and disaster preparedness and for the Boonshoft School of Medicine teaching disaster preparedness at Calamityville.  After retiring from teaching full-time from Wright State University, Dan still teaches disaster preparedness part-time for the College of Nursing and Health and the Wright State Research Institute.
Dan has had the opportunity to live all over the United States and in Japan both as a child and in the military and also spent time in the Micronesian Islands in the Peace Corps. Dan is extensively involved in a number of civic groups and programs in the Miami Valley and the State of Ohio to include the Past President of the Ohio Nurses Association.  He recently served as a Fairborn City councilman for four years and four years as the Mayor of Fairborn.  He is the Immediate Past-President of the Tecumseh Council, Boy Scouts of America, chairman of the Fairborn Sister City Program, Co-Chairman of the Fairborn Military Veterans Memorial Project Committee.
Dan has an Associate's, Bachelor's and Master's Degrees in Nursing from schools in California and Texas and has attended numerous educational programs through the Air Force and civilian organizations.
Dan also has national certification as a Nurse Executive, through the American Nurse Credentialing Center (ANCC) and is a national speaker on leadership, mentoring and disaster preparedness. 
He has received numerous awards throughout his career to include the Nursing Alumnus Leadership Award from the University of Texas at Arlington, Civic and Leadership Awards from the Fairborn Chamber of Commerce, several awards from the Boy Scouts of America, and the Bronze Star Medal for his service in a combat zone while in the Air Force.
Dan joined the AVHC Board of Trustees as the Education Committee Chairman and has worked diligently to gather a group of like-minded members in order to educate young and old alike about the rich history of the sacred grounds of the "Soldiers Home" and the veterans who have lived there.